Snapshot
Kantonsspital Winterthur (KSW) Hospital has found that the objective data provided by the full suite of VALD Health systems has helped improve and streamline communication between clients, practitioners and insurance companies. NordBord, ForceDecks, ForceFrame, AirBands and HumanTrak are incorporated into consults to facilitate comprehensive assessments, sound diagnosis and high-quality treatment.
In this bite-sized case study, Dr Jean-Romain Delaloye (Senior Physician specialising in Orthopaedics/Traumatology) and Peter Brem (Senior Clinical Specialist Physiotherapist) explore how objective data has helped with early detection of client problems, improving discussions with clients, and providing evidence of client progress to health insurance companies.
How objective data has improved communications between clients, practitioners and insurance companies.
Communication between surgeons and physiotherapists is often brief and constrained by time. As a result, conveying the client's state and progress can be challenging. Dr Jean-Romain Delaloye explains that VALD Health systems have helped:
Facilitate and improve discussions with clients.
Provide evidence of client progress to health insurance companies.
Visualise clients' progression in their rehabilitation.
Delaloye has found that the objective data from VALD Health Systems are reliable and accurate and can precisely convey tissue and joint function during functional tasks. The provision of objective data has not only helped the communication between orthopaedic surgeons and physiotherapists at KSW Hospital but has also helped communication with clients. Delaloye notes that showing progress through numerical data as opposed to subjective findings helps clients to feel reassured, and encourages them to stick to their rehabilitation program.
Sharing expertise between orthopaedic surgeons and allied health departments.
KSW Hospital uses shared decision making, and Brem emphasises that objective data is crucial for clear communications. Brem and Delaloye have found that the objective data has made communication easier between the orthopaedic surgeons and physiotherapists/physical therapists. For example, Brem notes that the objective data from VALD Health systems empowers Brem and Delaloye to make informed decisions about when to progress a client from the physical therapist for surgery, or vice versa.
Watch the webinar with KSW Hospital
Watch the webinar with Peter Brem and Dr Jean-Romain Delaloye on the same topic by signing up for free to the VALD Health Online Series. 
About Peter Brem:
Senior Clinical Specialist, Physiotherapy (KSW Hospital)
MSc Physiotherapy
Having spent more than two decades in the field of musculoskeletal and pain management rehabilitation, Brem's focus has shifted towards the challenge of improving clinical processes in terms of usage novel digitalisation technology for client management; and creating value-driven pathways to achieve better results in the continuum of care.
About Dr. med. Jean-Romain Delaloye: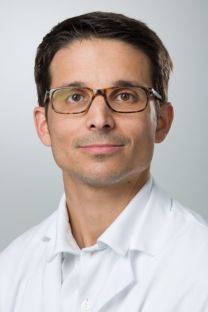 Senior Physician, Clinic for Orthopaedics and Traumatology (KSW Hospital)
Doctorate in Medicine
Swiss Medical Board Certification for Orthopaedic and Trauma Surgery
Senior Physician and 2000 Summer and 2004 Summer Olympics Swiss diver, Delaloye has a rich knowledge and experience of injuries, rehabilitation that he combines with his passion for sports performance.
If you would like to know more about VALD Health systems, please see below or visit our website www.valdhealth.com 
https://valdhealth.com/wp-content/uploads/2021/04/VH_KSW_Hospital_Blog_Feature_1000x800_RGB.png
800
1000
VALD
https://plugintrans.wpengine.com/wp-content/uploads/2020/09/VH_Logo_LS_RGB-300x69.png
VALD
2021-05-12 08:00:56
2021-05-12 08:38:06
Improving communication between surgeons and physiotherapists using objective data (Bite-sized Case Study)