Intuitive and versatile all-in-one handheld dynamometers and inclinometers.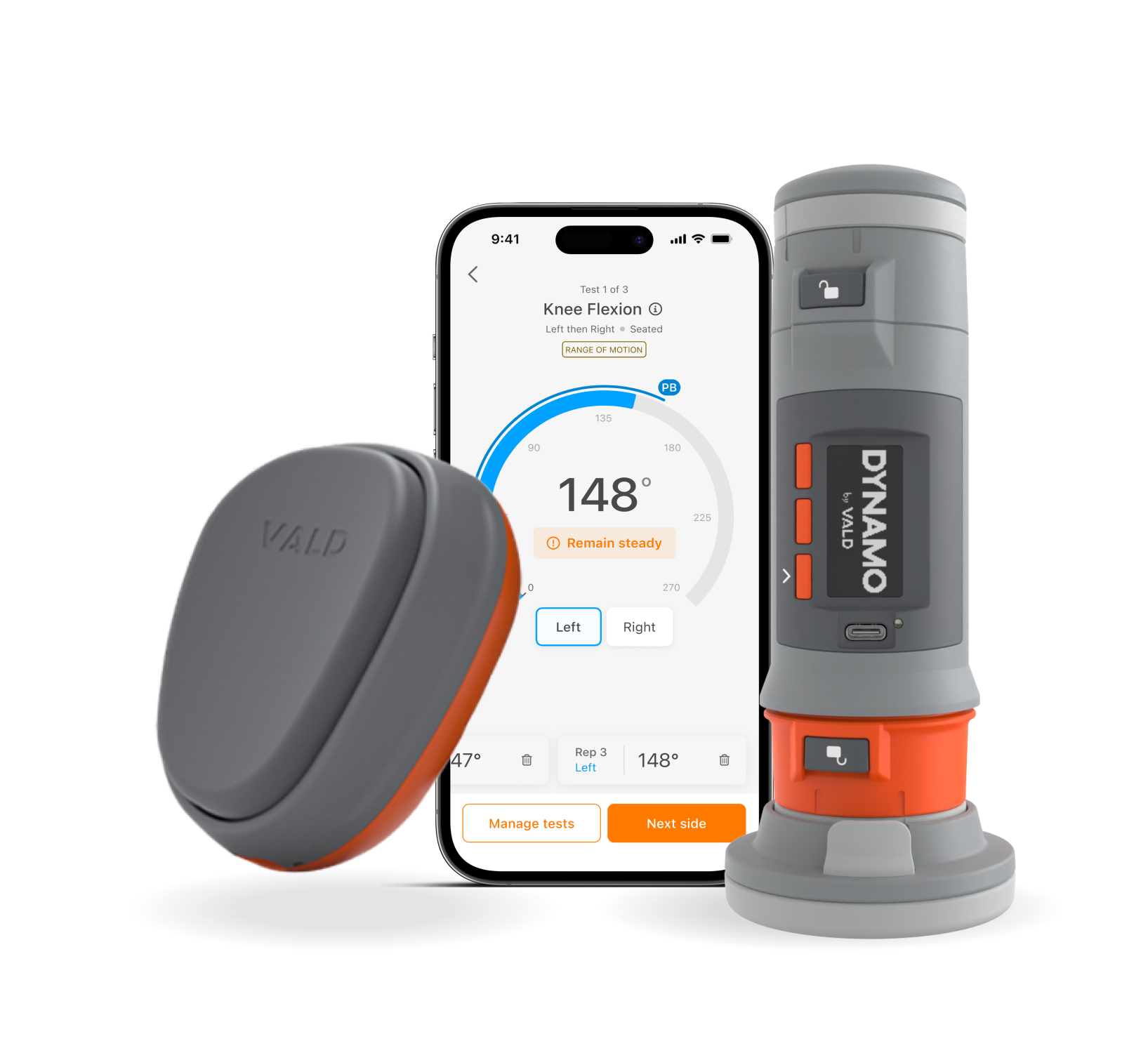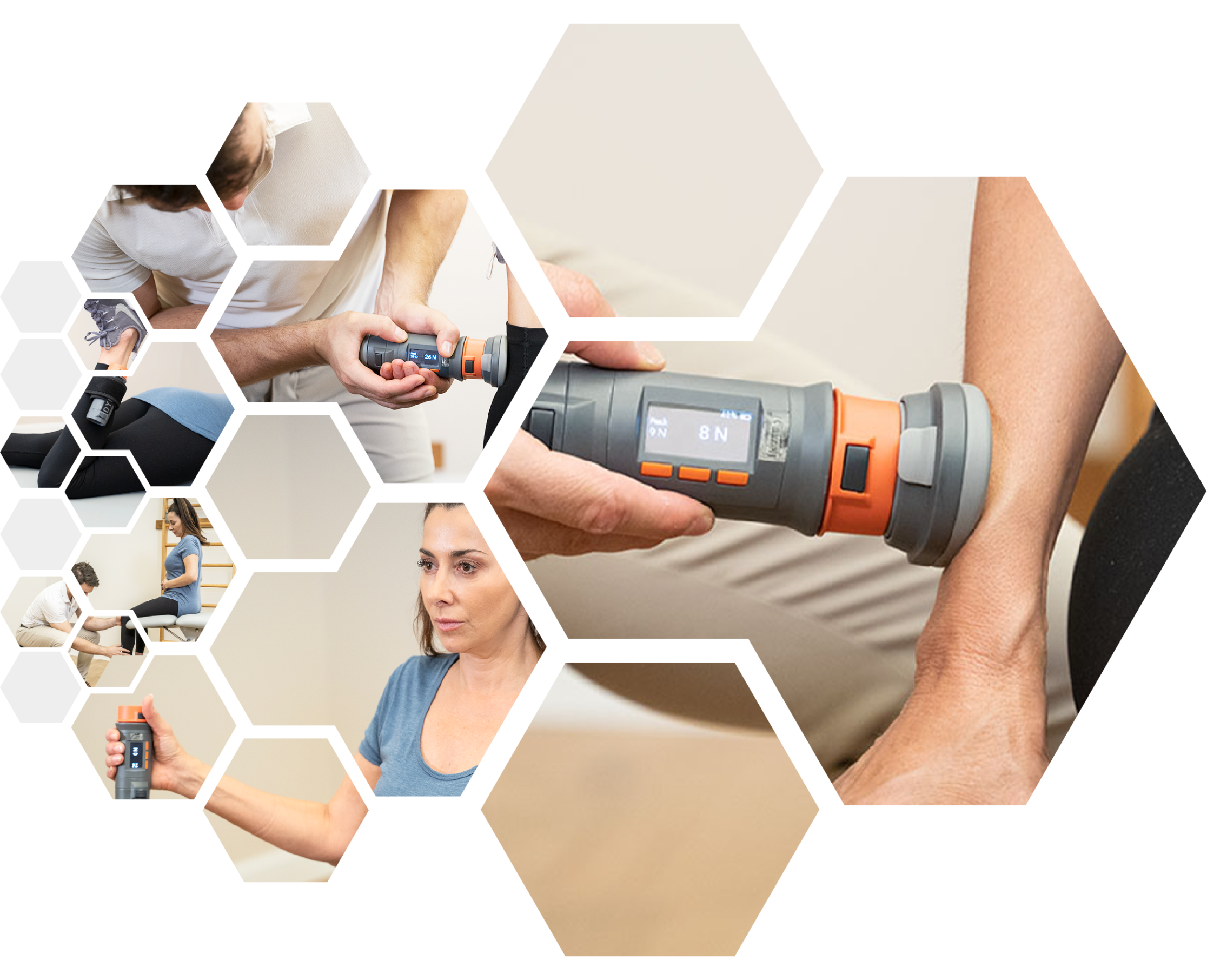 Hundreds of tests

from the palm of your hand.

With modular and ergonomic designs, intuitive data collection and one-click reporting, DynaMo allows you to assess your patients' strength and range of motion (ROM) in hundreds of tests across every major joint in the body.

Bringing a new level of precision to your assessments and streamling your workflow, DynaMo allows you to spend less time working on your patient and more time working with them.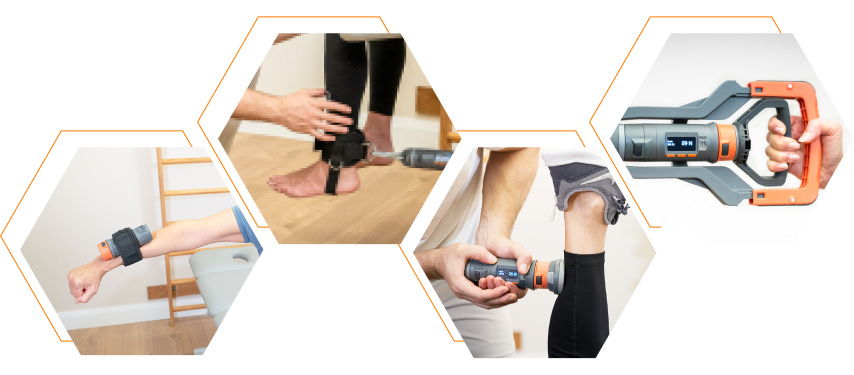 MODULARITY
Push, pull, grip and ROM.
It's like four devices in one.
Combining tension and compression force measurement, dedicated grip measurement and inertial measurement into one system, DynaMo is capable of performing almost any test imaginable.
Use DynaMo handheld, fix it to a wall, bed or cable for additional reliability or even attach it directly to your patient's limb.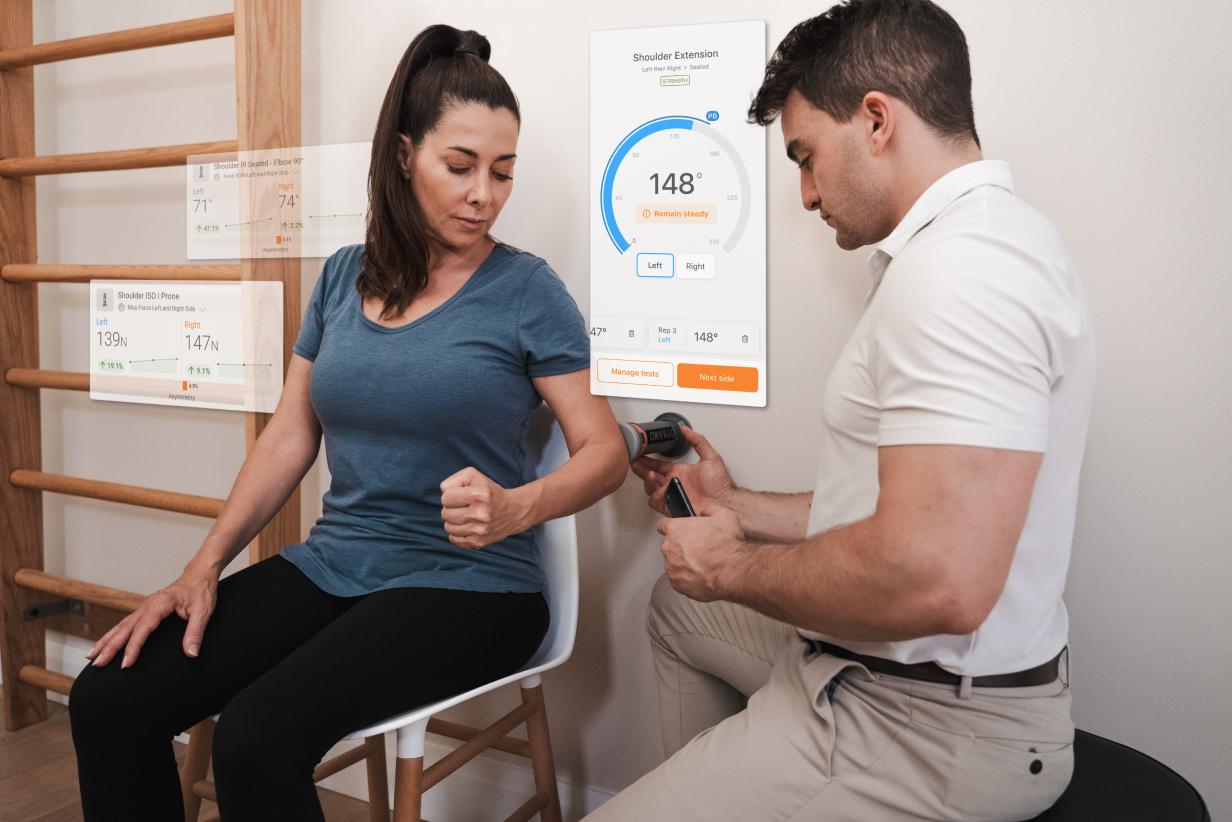 PATIENT ENGAGEMENT
Assessments have never been so
engaging.
Real time strength and movement visualizations make the DynaMo app extremely engaging, gamifying the assessment process and making it easy for both you and your patient to understand how they're performing and how they're progressing over time.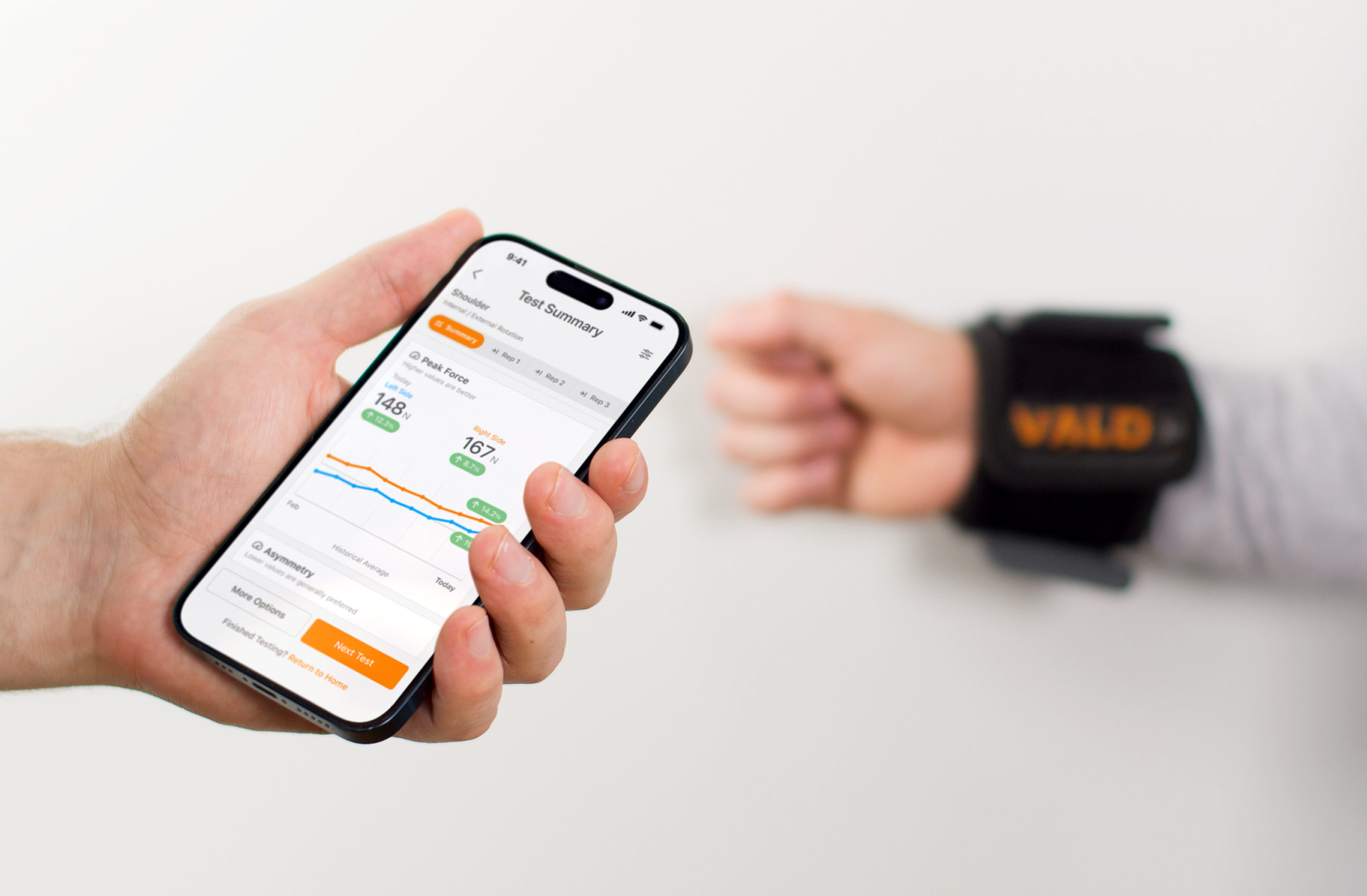 USABILITY
Cut down on notes.
Log results automatically.
No more hand-writing results after each test or trying to remember your patient's previous result. Simply select their name, run the test and watch their results appear in real time, then automatically save to their profile.
Efficiency
Streamline your workflow with
test batteries.
Easily select your commonly-used tests, or build a sequence you wish to perform with your patient, then move through them one by one with minimal fuss.
Sarah's Upper Body
Function Test Battery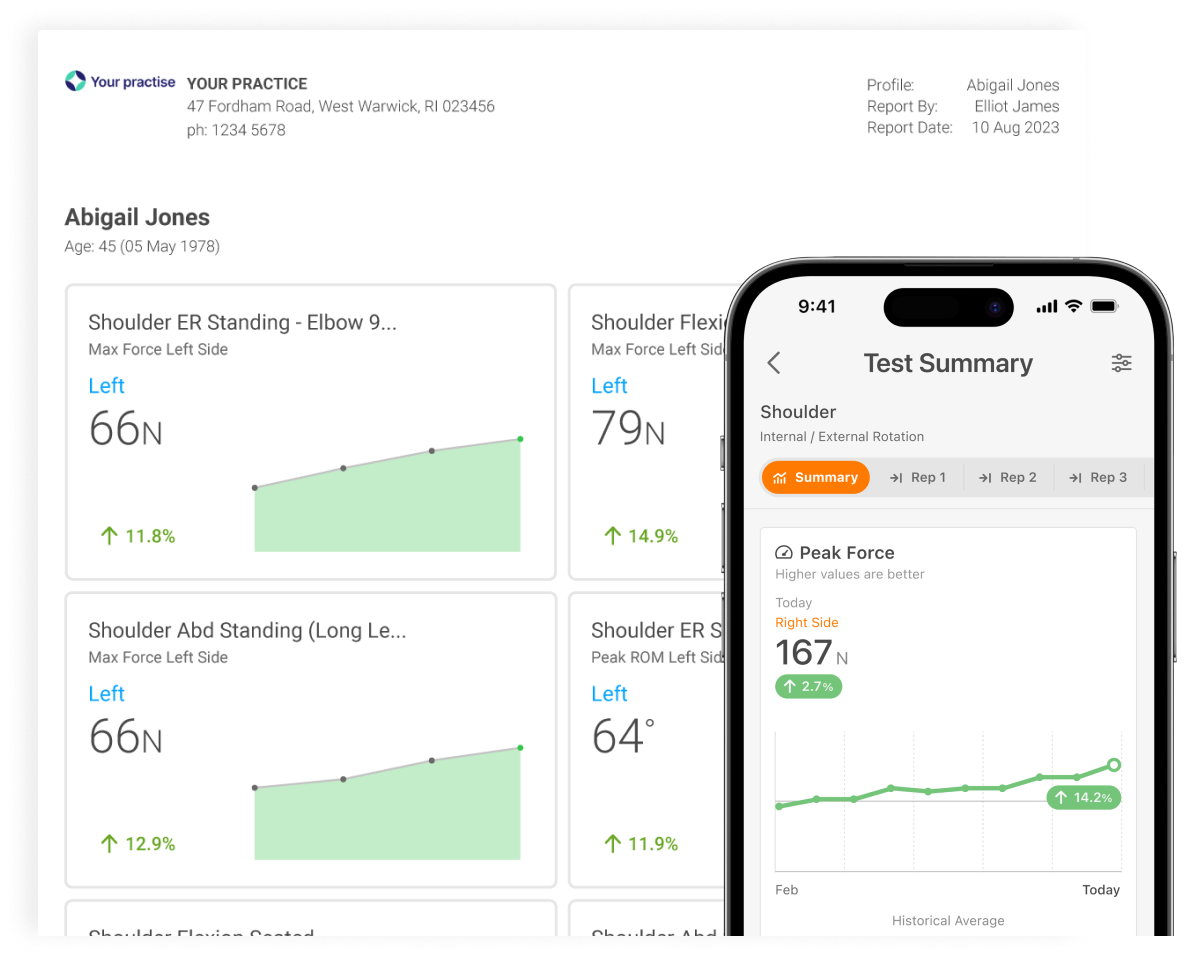 VISIBILITY
Bring your patients along for
their journey.
Your patients' results are no longer confined to antiquated systems or paper records. Show them their results in real time through the DynaMo app, share detailed progress reports via VALD Hub or print a report with a click.
VERSATILITY
Two models.
One easy-to-use system.
The world's most advanced handheld dynamometer and inclinometer.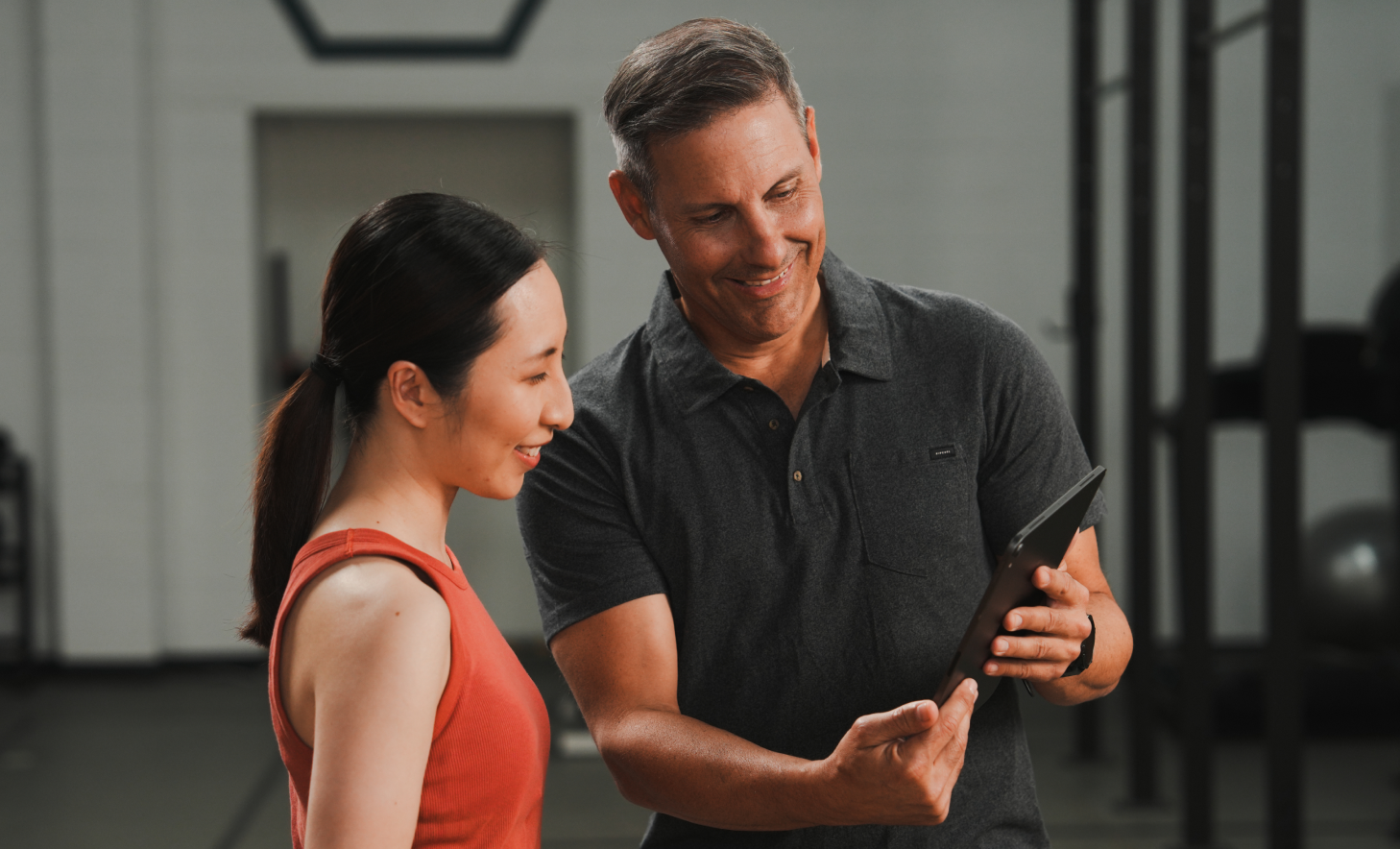 FLEXIBILITY
Payment plans that
suit your business.
Choose to pay annually, quarterly, monthly or even weekly. The choice is up to you.
Plus, you won't be charged a premium for paying in smaller, more manageable amounts.
RELATED
VALD

SYSTEMS
Looking for something more
specific?
Our team is here to help you get the most of your VALD technology. We are a solutions-focused company so if you have something you want to better understand, we want to help you find a way to measure and track it.