The next generation of Blood Flow Restriction training.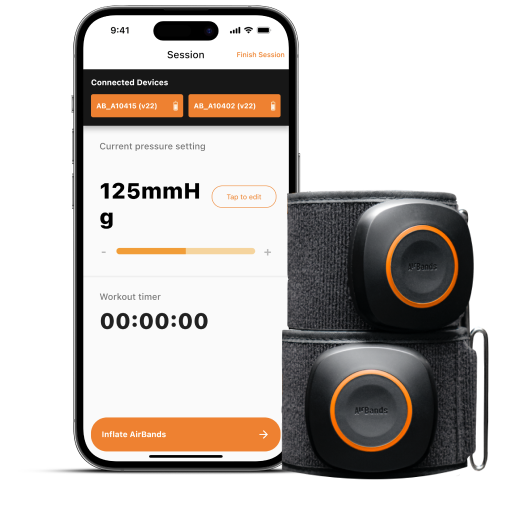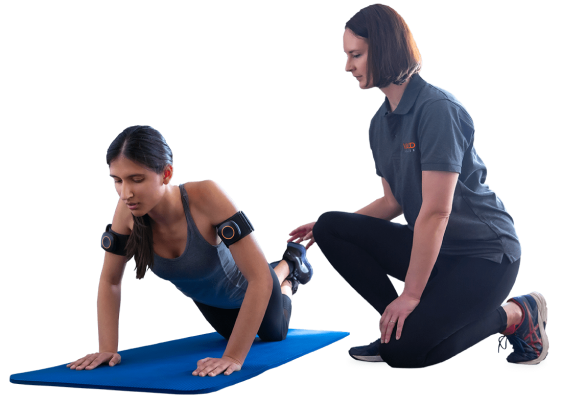 BFR training,
automated.
AirBands make BFR training easy, accurate and convenient. No more fumbling with uncomfortable straps or bands or guessing how to manually tighten them to the right level of pressure. Simply slip on your AirBands, pair with the AirBands app, tap to calibrate, then get training.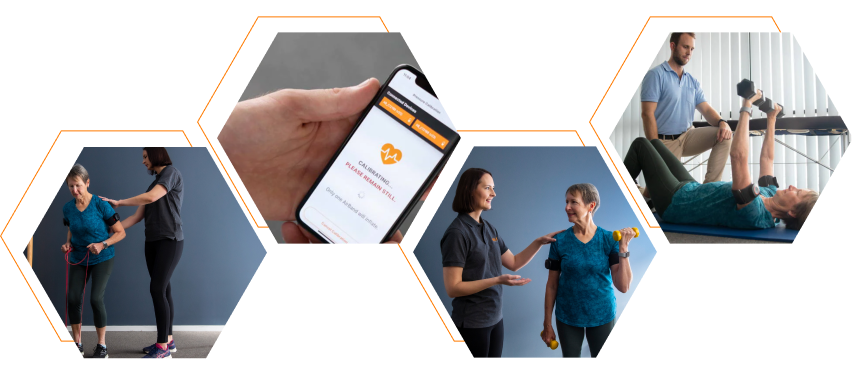 Why
BFR?
AirBands make BFR easy to implement, but there are a range of different applications for occlusion training. From strength training and endurance training to recovery and rehabilitation exercise, BFR has been proven to yield outsized gains in almost every area of exercise, at as little as 20% of one-repetition maximum loads. Learn more about BFR here.
Learn more about BFR here.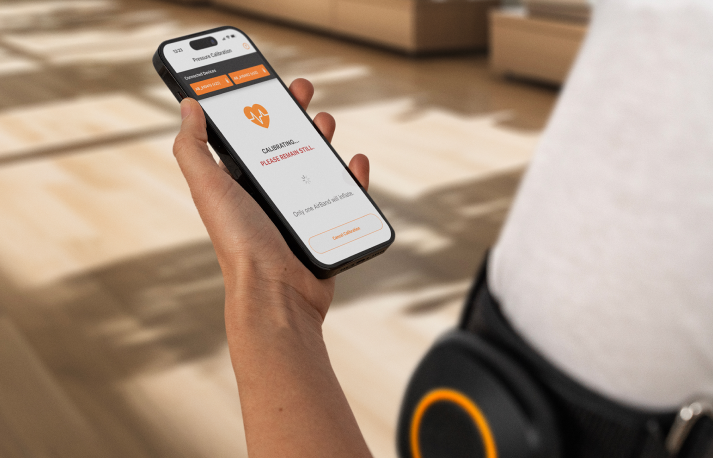 Take the guesswork out of
occlusion.
AirBands use embedded algorithms to calibrate to your unique limb occlusion pressure (LOP). Tap calibrate in the AirBands app and the cuffs will automatically detect your LOP, then allow you to select what percentage you'd like to exercise at.
Research recommends training at 50% of LOP for arms and 80% for legs, but you can choose any level of occlusion you wish (up to a maximum of 80%)
CONVENIENCE
Inflate with a
tap.
No more tightening and untightening bands between BFR exercises. Just tap to inflate when you're ready to inflate, then tap to deflate when you're resting.
Want to deflate without needing to touch your phone? Hit the button on your AirBands unit and it will deflate immediately.
FULLY-FEATURED
Designed for both
practitioner and patient.
AirBands packs a lot of functionality into a small package, featuring app connectivity and a convenient battery life, and comes in two sizes to suit arms, legs and a range of limb sizes.
RELATED
VALD

SYSTEMS
Looking for other
health technologies?
Our team is here to help you get the most of your VALD technology. We are a solutions-focused company so if you have something you want to better understand, we want to help you find a way to measure and track it.