Exercise program builder for practitioners and guided exercise for clients, for free.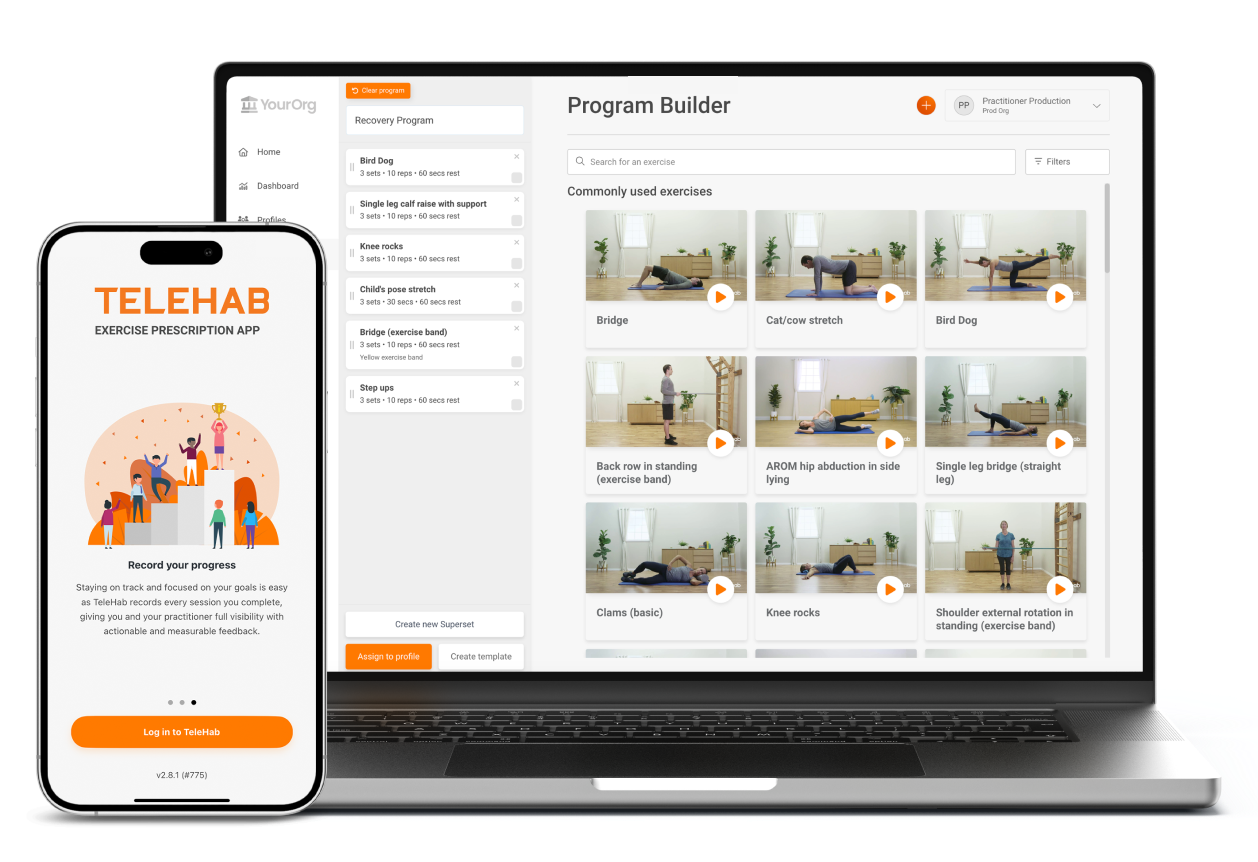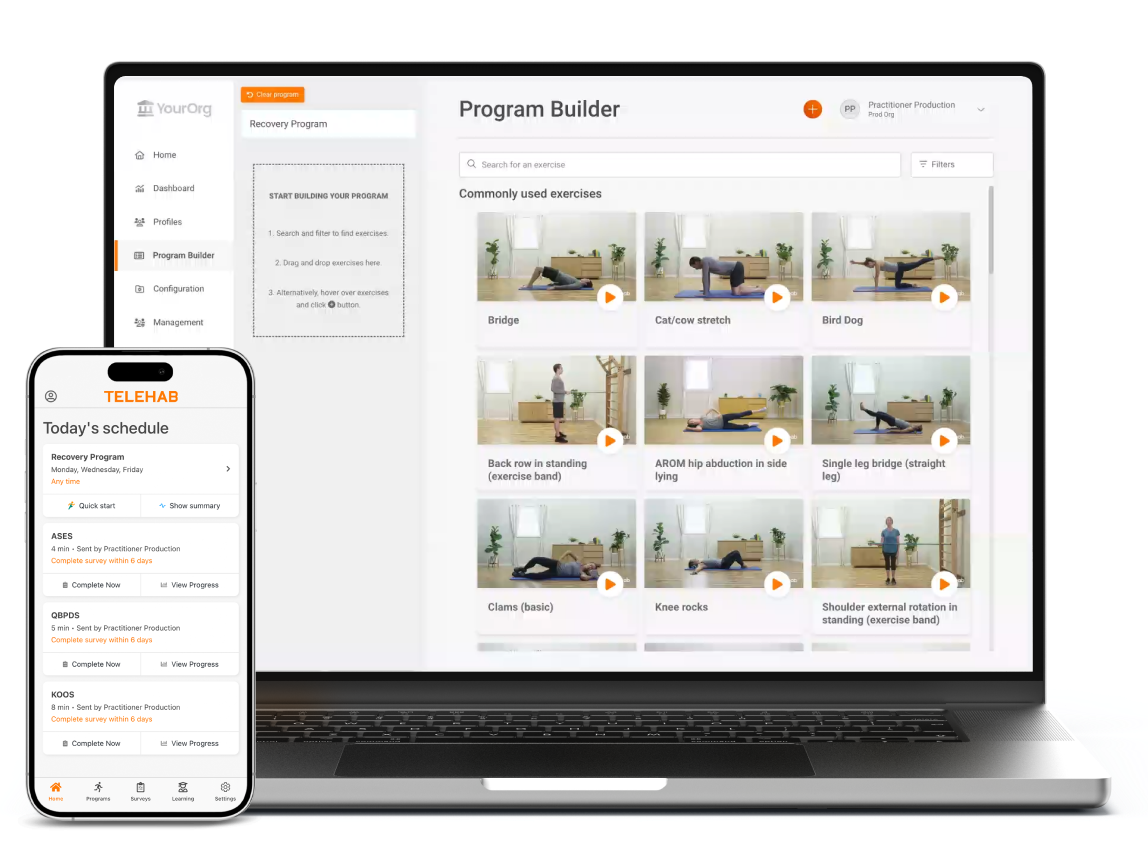 EXERCISE PRESCRIPTION
Easy to prescribe, easy to perform

exercise programs.

TeleHab is built with both the practitioner and the patient in mind. Use the comprehensive library to build exercise programs quickly and easily, then prescribe directly to your patient's mobile device.

Your patients complete their programs with the easy-to-use TeleHab app and their progress is automatically shared with you - including optional video recordings of their exercises.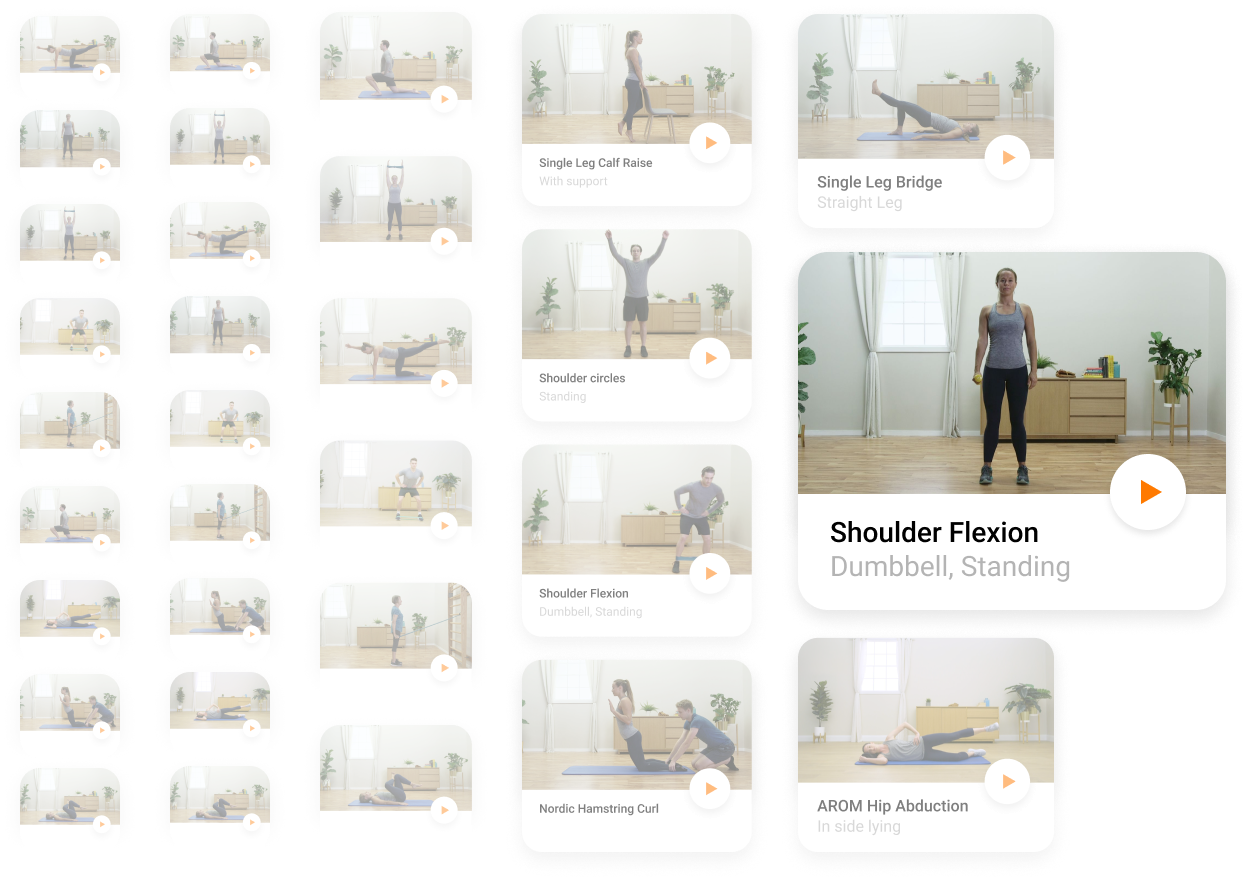 EXERCISE LIBRARY
Over 7,000 exercises

and counting.

From common rehab exercises to pilates, yoga, strength and conditioning and even hand therapy, TeleHab's exercise library is curated and filmed on VALD's in-house set, so we're always adding more.

Are we missing any exercises? No worries - just let us know and we'll get them added.
DRAG AND DROP
Simple yet powerful

program builder.

Search. Drag-and-drop. Adjust sets, reps, time and equipment. Create supersets. Save templates. Bulk assign. Build your exercise programs the way you like them.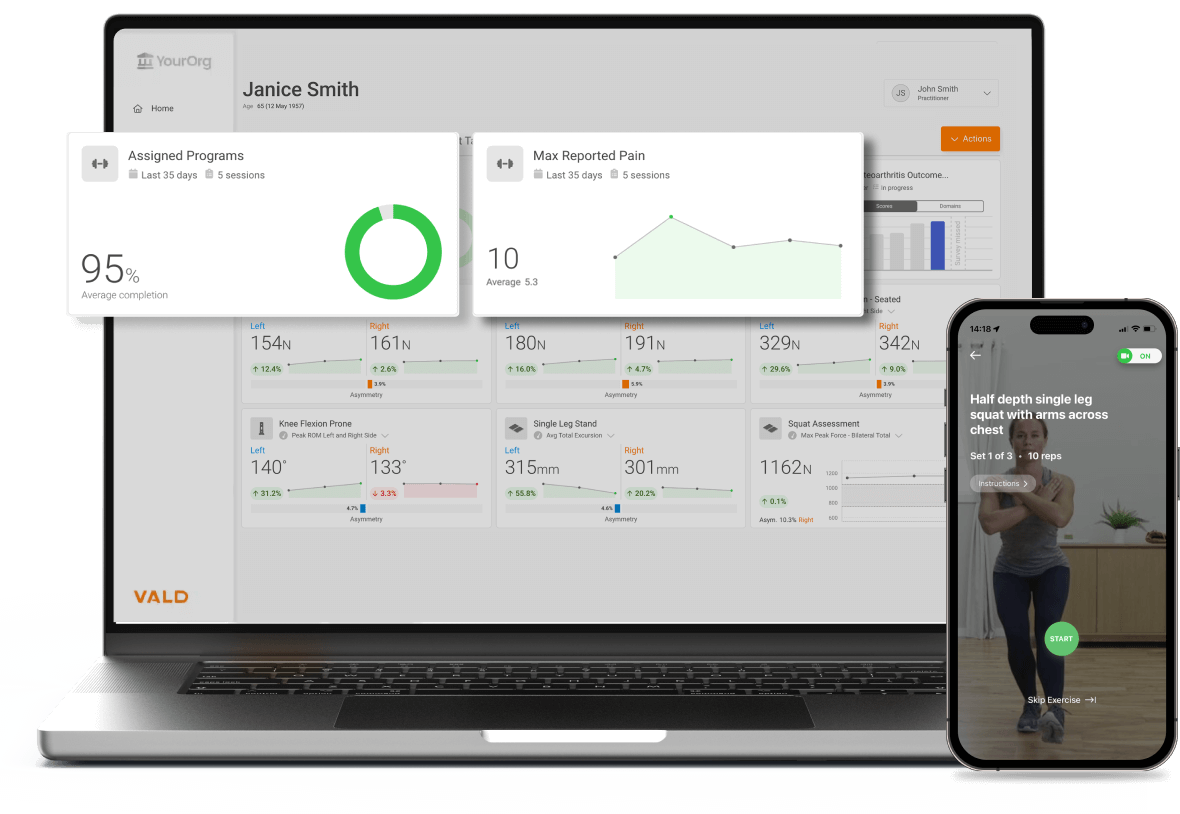 ACCOUNTABILITY AND VISIBILITY
Remote monitoring,

built in.

TeleHab allows your patients to report their progress to you automatically, including optionally recording videos of their exercises so you can literally see - not just hear - exactly how they're progressing.
PATIENT ENGAGEMENT
Intuitive
patient app.
Fast, intuitive and easy to use, the TeleHab app walks your clients through their exercises, giving them refreshers and allowing them to upload videos for your review.
RELATED
VALD

SYSTEMS
Check out our other
digital health tools.
Integrated directly with TeleHab and VALD Hub, offering more convenient features to help digitalize more of your clinical workflows and cut down on administration.
Our team is here to help you get the most of your VALD technology. We are a solutions-focused company so if you have something you want to better understand, we want to help you find a way to measure and track it.